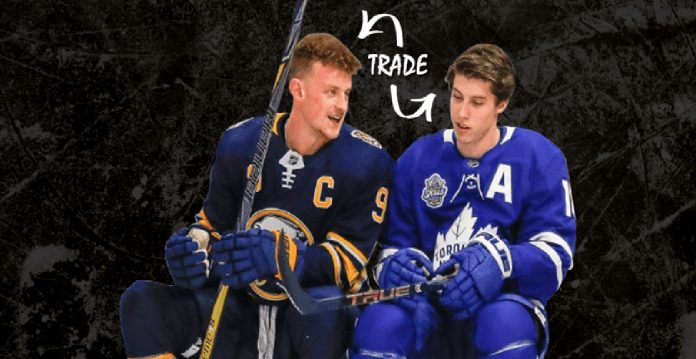 With the Toronto Maple Leafs failing to get past the first round again, NHL trade rumors are circulating on what the Leafs will do this off-season?
Sportsnet's Luke Fox has also heard about the Mitch Marner rumors and will the Leafs trade him? Fox believes names like Patrik Laine, Matthew Tkachuk and Seth Jones don't get a trade done. He feels a Jack Eichel for a Mitch Marner trade would work. The question is, is Eichel healthy and would the Buffalo Sabres do the trade?
There have already been NHL rumors floating around that the LA Kings and New York Rangers will target Eichel for a trade this off-season.
Jack Eichel's $10-million cap hit would give the Leafs an extra $903,000 in annual cap space, while saving the cost-conscious Sabres some real-life money.
The most likely scenario is the Leafs do not trade Marner, they lose Travis Dermott to the Seattle Kraken at the expansion draft, they trade Alex Kerfoot to free up cap space and trade for or sign free agents that have some grit to add to the current Leafs lineup as that is what they are missing.