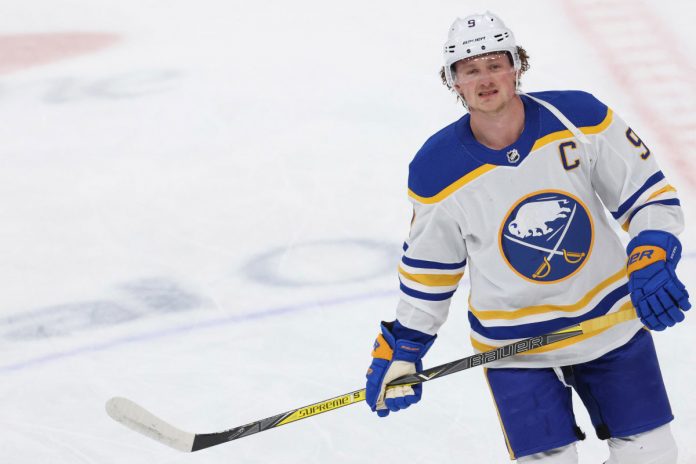 With the buyouts of Zach Parise and Ryan Suter the Minnesota Wild have cleared out $10 million in cap space with the focus on targeting Jack Eichel.
Darren Dreger was on TSN's Insider Trading and reports the Wild will make an offer to the Buffalo Sabres for Jack Eichel this summer, though the team does not intend to overpay.
After buying out Parise and Suter, the Wild have more than $26 million in cap space for this off-season. However, buying out the two veterans will leave the Wild with a cap charge of nearly $13 million in 2022-23 and close to $15 million in the following two years. 
Along with the Wild showing interest in Eichel, NHL trade rumors have the New York Rangers and Anaheim Ducks with serious interest in Eichel.
The New York Islanders are one team that has interest is signing Zach Parise. It was rumored earlier this season that the Isles were interested in making a trade.