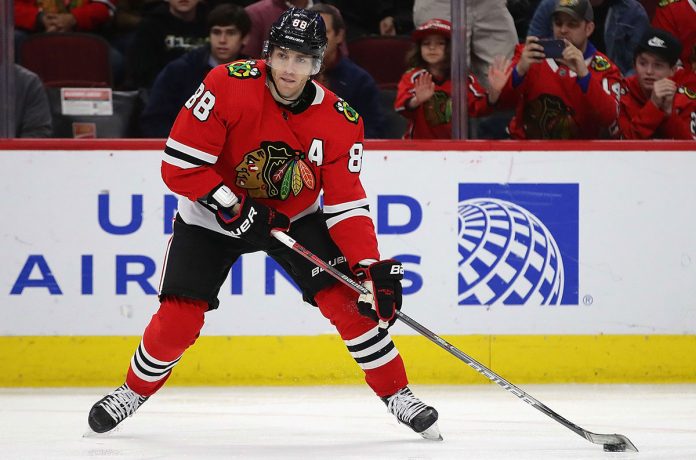 With the sobering news that Jonathan Toews will likely be out the 2021 NHL season could the Chicago Blackhawks look at trading Patrick Kane and do a full rebuild?
If Toews' career is in jeopardy, do you not get to the point where you look at a complete teardown, knowing full well that the last time you bottomed out it set you up to build a team that won three Stanley Cups in a six-year span?
Kane having a no-move clause in his contract that has this season and two more left on it at a team-friendly cap hit of $10.5 million. Ken Campbell of the Hockey News states the Blackhawks owe it to themselves and Kane to at least explore whether he might like to try to win another Cup or two before the end of his career? If Kane continues to be a top-10 scorer in the NHL and one of its most dynamic talents, there would be a conga line of teams willing to give up multiple draft picks, prospects and young players to get him. 
The Blackhawks were not a good team and they were made much worse in the past week. So if you're trying to build another quasi-dynasty, now is the time to make some very important, but difficult decisions.