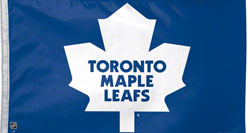 Rumors are going around teams are considering offering Toronto Maple Leaf defenceman Cody Franson an offer sheet.
The Carolina Hurricanes have a big interest in Franson, the New Jersey Devils are also considering putting in an offer sheet as they are seeking a smart, big offensive defenceman.
Most teams know Franson is worth around 4 million/year which the Leafs cannot fit under their salary cap. Toronto is offering Franson a two-year bridge deal at $2.5 million.
Franson, 26, had 29 points in 45 games last year.
For Restricted Free Agent offer sheet information and compensation click here
Cody Franson Offer Sheet