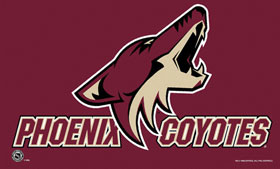 Paul Bissonnette has been suspended 10 regular-season games by the NHL for leaving the bench to start a fight.
Bissonnette left the bench after teammate Rostislav Klesla was injured on a hit by Los Angeles Kings forward Jordan Nolan. Klesla had to be taken off the ice on a stretcher and suffered a concussion.
Bissonnette was suspended because he violated Rule 70.10, which states: "The first player to leave the players' or penalty bench illegally during an altercation or for the purpose of starting an altercation from either or both teams shall be suspended without pay for the next 10 regular league and/or playoff games of his team." He was also given a game misconduct Sunday night.
The suspension will cost Bissonnette US$37,820.51, and he will be eligible to make his season debut Oct. 24 when the Coyotes play at the Kings.
Paul Bissonnette Suspended