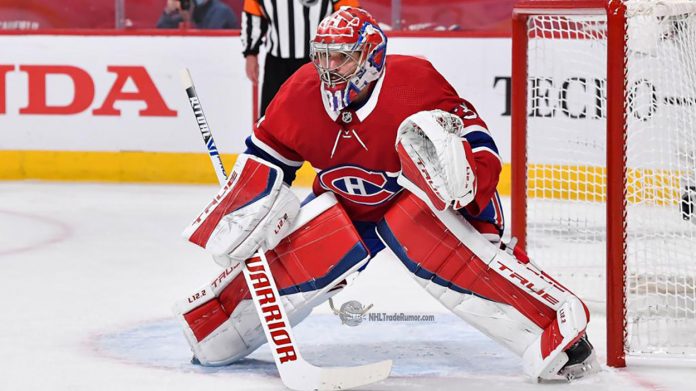 With the Montreal Canadiens firing GM Marc Bergevin, NHL trade rumors are floating around that Carey Price could be traded at the NHL trade deadline 2022 or in the offseason.
Pierre LeBrun was on TSN's Insider Trading and states Carey Price was very tight with former GM Marc Bergevin, everyone knows that. Price is 34-years-old. Where does a 34-year-old future Hall of Famer fit in the plans of a rebuild, if that's what Jeff Gorton plans to do?
LeBrun went on to say, there are teams around the league, some contenders, I can tell you already that are intrigued to find out where that all goes. Price has a full no-move clause. We know that he waived for the Seattle expansion draft.
Pierre finished with saying in the longer term, closer to the NHL trade deadline, perhaps the offseason Price could be approached by management about a trade.
After this season, Carey Price does have four more years left on his contract with a salary cap hit of $10,500,000 with a no-move clause but as LeBrun mentioned, for the right team, it is believed Price would accept a trade.