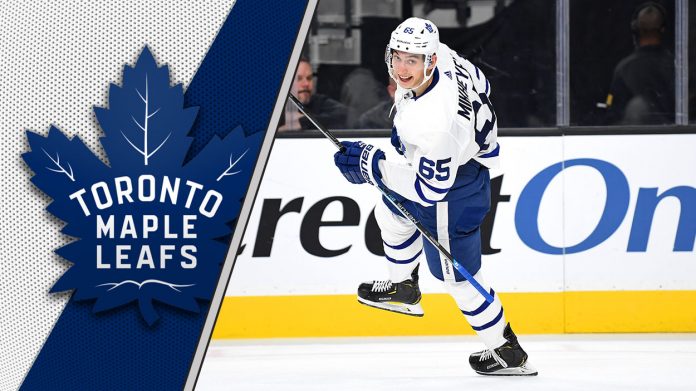 One of the big questions for the Toronto Maple Leafs this summer will be, can they afford to re-sign Ilya Mikheyev to a new contract or loose him to free agent frenzy in July?
Luke Fox of Sportsnet reports Mikheyev did request a trade last summer. Reports are he was happy with the his fellow teammates but felt he needed a change of scenery for the opportunity to produce more.
Mikheyev has produced this year playing in a 3rd line role and on pace for a 20 goal season. Fox suggests Mikheyev's value should fall between $4 million and $5 million annually on the free agent market.
Even if Mikheyev's looks to take a shade less to re-sign with the Leafs, it is likely the Leafs will not be able to afford his contract and he will be another Leafs salary cap casualty.
Mikheyev, 27, was undrafted and signed as a free agent by the Maple Leafs. He currently has a total 66 points in 140 games played, and 0 playoffs points in 12 games played.
Sign up for our weekly NHL trade rumors newsletter