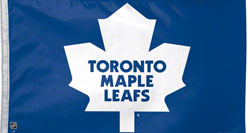 The non-compliance buyout period is August 2nd to 4th.
There will be a 48 hour span where the Toronto Maple Leafs could buyout John-Michael Liles if they wish. The Leafs first option is to trade Liles, if there is no takers, they will likely buy him out.
If the Leafs bought out Liles, he would count against their cap for the next six years. It would give them an extra $2,583,333 this season. The Leafs need that cap space to sign Nazem Kadri and Cody Franson.
A few teams have shown interest in Liles with the Colorado Avalanche most likely to make a trade.
John-Michael Liles trade rumors