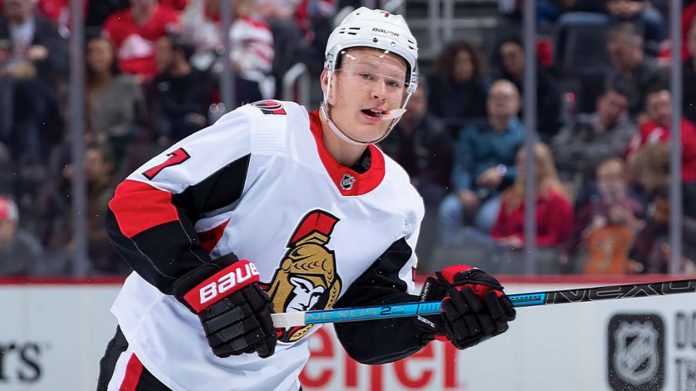 Shawn Simpson of TSN 1200 reports frustration has set in with the Brady Tkachuk camp. Brady is trying to stay positive, but doesn't understand why it's taking so long. I asked what has been offered, and it was termed they have not received a legimate offer from the Sens.
An offer sheet is always possible. Look what has happened to the Montreal Canadiens and Jesperi Kotkaniemi. GM Pierre Dorian has stated he will match any offer sheet that is presented to Tkachuk.
Bruce Garrioch of the Ottawa Sun reports the Senators would like to get Tkachuk signed to a long-term contract and award him the captaincy at the end of camp. The decision by Carolina Hurricanes' winger Andrei Svechnikov to sign an eight-year deal worth $7.75 million per season is a strong comparable for the Senators to use with Tkachuk.
Garrioch went on to say, Tkachuk may not be the last move the club makes before camp. The Senators are also still trying to acquire another forward and have lot of different options on the table.