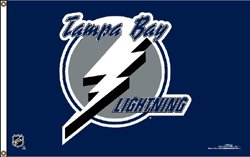 The Tampa Bay Lightning are buying out the remander of Vincent Lecavalier's 11-year, $85 million contract.
A compliance buyout of the the deal – paying out a total of $32.67 million – rids the Lightning of a $7.727 million salary cap hit through the 2019-20 season.
Lecavalier, had 10 goals and 32 assists in 39 games last season.
Quote from Steve Yzerman:
"After much internal deliberation, we believe this will prove to be a pivotal move for us as we strive to achieve our long term goal of competing at the highest level, year-in, year-out. The economics and structure of the CBA are necessitating this decision and we at the Lightning are excited at the newly created opportunities this presents to us.".
Vincent Lecavalier Buyout