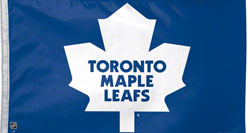 Trade rumors are going around that if Kris Letang cannot sign a long term deal with the Pittsburgh Penguins, he would like to be traded to the Toronto Maple Leafs.
The question is what would the Leafs have to give up for Letang? The Penguins would want Jake Gardiner as part of a player-picks package. The Leafs would be willing to let Gardiner go as Morgan Rielly is basically the same type of defenceman as Gardiner.
Letang, who had 38 points in 35 games this past season, will make $3.5 million next season.
Keep in mind Letang has not asked for a trade and general manager Ray Shero has said he will keep trying to sign him beyond 2013-14.
Kris Letang trade rumors