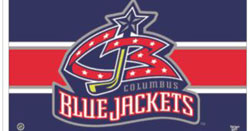 Columbus Blue Jackets have signed goaltender Sergei Bobrovsky to a two-year contract extension. Trade rumors were going around that the Blue Jackets were shopping Bobrovsky, but in the end, they decided to re-sign him.
The 24-year-old winnerof the Vezina Trophy as the NHL's top goalie this past season, would have become a restricted free agent this week.
The deal carries an average annual value of $5.625 million.
Bobrovsky was paid $1.750 million last season.
Sergei Bobrovsky contract