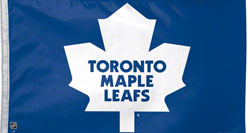 Phil Kessel to sign an 8-year contract extension with the Toronto Maple Leafs.
The deal is believed to be worth approximately $8 million per season and is believed to include a limited no-trade clause.
Kessel, 25, is entering the final year of a five-year deal he signed with the Maple Leafs prior to the 2009-10 worth an average annual value of $5.4 million.
Phil Kessel Contract Extension