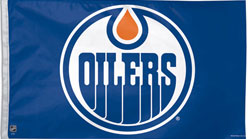 The Edmonton Oilers are drafting 3rd overall this year and they have their fingers crossed that D-man Aaron Ekbad will be available with their first round pick.
Most people think Ekbad will be drafted #1 or #2 overall.
The Oilers could contact GM Garth Snow and offer the 3rd overall pick to the Islanders for Griffin Reinhart.
Reinhart was the fourth overall pick two years ago.
Aaron Ekbad Oilers draft pick