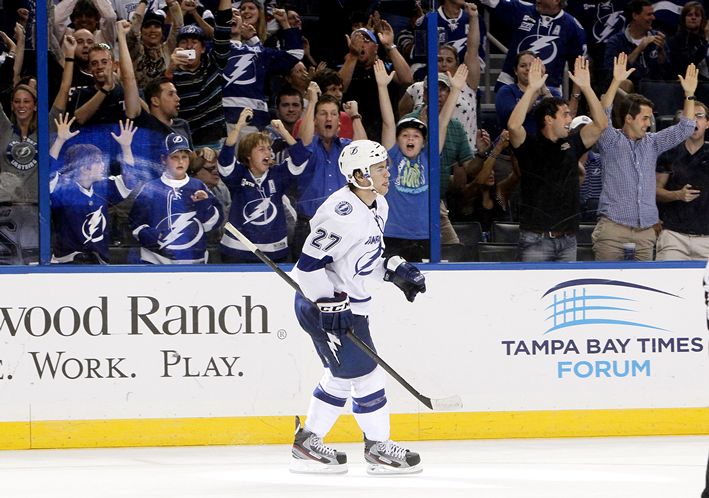 TSN Radio: Bob Mckenzie was on Toronto's sports radio station and he was talking about Tampa Bay Lightning forward Jonathan Drouin. He feels the situation in Tampa could become unstable like the situation in Boston with Tyler Seguin or or even dating back to when Brett Hull played with Calgary in which both never given the opportunity to display their world class skill.  McKenzie feels Tampa might have made a mistake in drafting Drouin and should have taken Seth Jones.
The Score: The Buffalo Sabres have started the search for a new head coach and names have begun to surface for the vacant position. Former San Jose Sharks coach Todd McLellan and minor-league coach Luke Richardson are among initial candidates for the position.
The Fourth Period: The Toronto Maple Leafs are seeking a new GM with Los Angeles Kings VP of Hockey Operations and Dir. of Player Personnel Mike Futa, Arizona Coyotes Assistant to the GM Sean Burke and Nashville Predators Assistant GM Paul Fenton are believed to be among the men the Leafs are eyeing for their vacant GM position.
According to the Toronto Sun, former Washington Capitals GM George McPhee and former Dallas Stars GM Joe Nieuwendyk are also believed to be in the mix.
Read all the latest NHL Trade rumors by clicking here
Click here for all team salary cap information