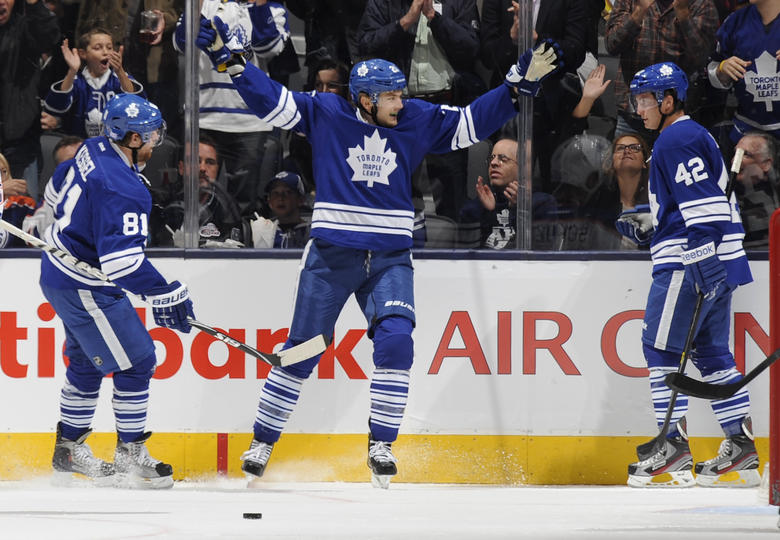 NorthJersey.com: What will the New Jersey Devils do during the summer? Pending UFA forwards Scott Gomez and Jordin Tootoo might be re-signed, while Michael Ryder and Martin Havlat probably won't be back. It remains to be seen if oft-injured forward Ryane Clowe will retire or attempt a comeback. It also appears unlikely defenseman Bryce Salvador will be re-signed.
Toronto Star: Is the the final season for Phil Kessel, Tyler Bozak and James van Riemsdyk playing together?  The Leafs would like to trade Kessel and Bozak in the off-season. Nazem Kadri either has a significant future with the Leafs or another slippery slope toward trade bait. The Leafs are still deciding what to do with Dion Phaneuf?
The Hockey News: The Edmonton Oilers will be looking for a goalie in the off-season. The New York Rangers could put Cam Talbot on the trade block this summer, rather than risk losing him for nothing to free agency in a year's time. If the Oilers are interested, they have an extra pick in the first round of this year's draft (received from Pittsburgh in the David Perron trade) to entice the Rangers, who lack a 2015 first-round pick.
Read all the latest NHL Trade rumors by clicking here
Click here for all team salary cap information
Click here for the 2015 NHL Playoff Predictions