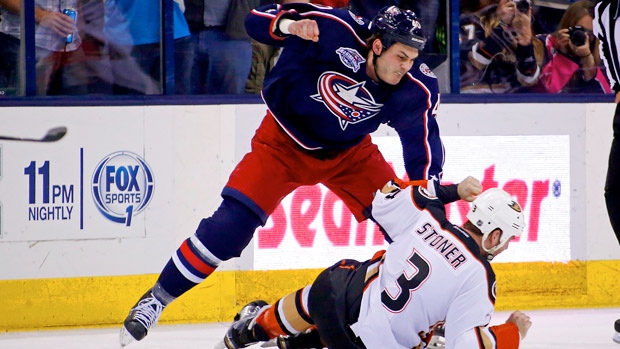 Columbus Blue Jackets forward Jared Boll has been suspended for three games without pay for a check to the head of Anaheim Ducks forward Patrick Maroon.
The league determined Boll came in high with his shoulder on a second-period hit on Maroon during the game on Tuesday night in Columbus, a 5-3 victory for the Blue Jackets.
Under the terms of the collective bargaining agreement and, based on his average annual salary, Boll will forfeit $27,419.34. The money goes to the Players' Emergency Assistance Fund.
Read all the latest NHL Trade rumors by clicking here
Click here for all team salary cap information
Click here for the 2015 NHL Playoff Predictions