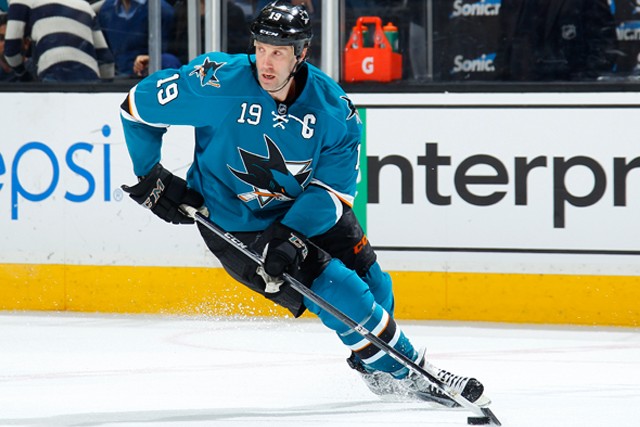 TSN: Darren Dreger was on TSN Radio 1050 this morning saying he believes Toronto Maple Leafs forward Phil Kessel will be traded this summer. He did not mention any teams he could be traded to. Would Brian Burke want him in Calgary?
Ottawa Sun:  If the San Jose Sharks miss the playoffs, the Sharks will look at trading Joe Thornton, even though he has a no trade clause. The belief last summer was the only place Thornton may accept a deal was the New York Rangers and if the Sharks really want to move him then the only option is for the club to buy them out. Thorton has two years left with a cap hit $6.75 million per-season.
Toronto Sun: According to one Western Conference executive, there could be a few big traded pulled off in the NHL this summer, either at the NHL entry draft itself or in the days leading up to the June 26-27 event in Sunrise, Fla.
"I think because of the (salary) cap, there are going to be some significant moves involving prominent players," the exec said. "Some teams are going to be up against the cap, especially since it only goes up marginally for next season.
Dion Phaneuf and Chicago Blackhawks forward Patrick Sharp will likely be moved …
Read all the latest NHL Trade rumors by clicking here
Click here for all team salary cap information
Click here for the 2015 NHL Playoff Predictions