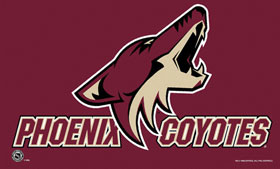 Goalie Mike Smith is looking for $6 million a year contract and has refused to sign a deal with the Phoenix Coyotes.
The decision by Detroit's Jimmy Howard to stay in Detroit for a long-term deal means Smith will be one of the most valuable commodities on the market.
Smith could be an option in Philadelphia if they buyout Ilya Bryzgalov. Flyers management is split on buying him out now or waiting to see how he does next year, and if it's not good, then buy him out next spring.
Other teams interested in Mike Smith are the Calgary Flames and Edmonton Oilers.
Mike Smith Trade Rumors