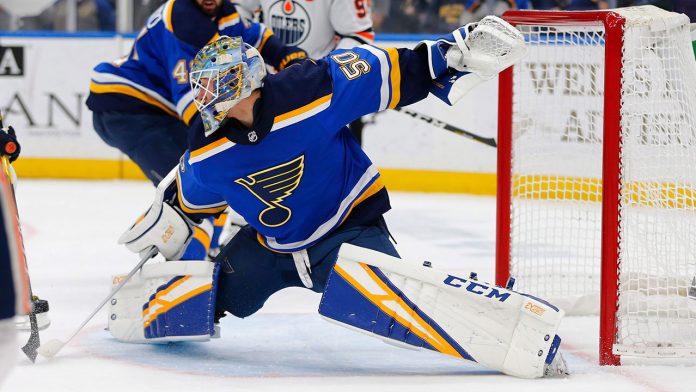 Jordan Binnington signed a six-year, $36 million contract extension with the St. Louis Blues.
Binnington, 27, is in his third season in St. Louis and played a key role in the Blues making a run from last place in the standings to winning the championship in the 2018-19 season. He won his first career start in January 2019 and finished the season with a 24-5-1 record.
Binnington proceeded to become the NHL's first rookie goalie to win each of the Cup-winning team's 16 playoff games.
Here is his contract breakdown. All salary, no signing bonus:

2021-22: $4 mil
2022-23: $6 mil
2023-24: $7.5 mil
2024-25: $7.5 mil
2025-26: $6.5 mil
2026-27: $4.5 mil

Binnington has a Full NTC first 3 years of deal. Then it goes to 18-team NTC, 14-team NTC and 10-team NTC in back half.
View the St. Louis Blues salary cap to view the cap space they have. View our NHL trade rumors to see which players are on the trade block.