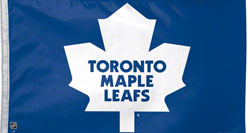 NHL trade rumors are already floating around on Toronto Maple Leafs defenseman Jake Gardiner.
Elliotte Friedman of CBC Sports reports that the Leafs have had conversations with multiple teams about Gardiner.
The teams that have interest in Gardiner are Florida, Dallas and Minnesota.
Jake Gardiner on the trade rumors:
That's part of the Leafs," Gardiner said after practice on Wednesday. "Media's going to speculate about things. It's part of the business. If something happens then that's the way it is. You just can't worry about it.
Jake Gardiner trade rumors