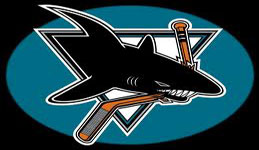 Brad Stuart has been suspended for three games, by the NHL for an illegal check to the head of Rick Nash.
Stuart was given a minor penalty for elbowing 2:32 into San Jose's 9-2 win over the New York Rangers. The league's Department of Player Safety handed out a stiffer punishment Wednesday.
Stuart will lose $55,384.62 in salary that will go to the Players' Emergency Assistance Fund.
Brad Stuart Suspended