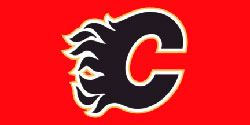 The Philadelphia Flyers are reportedly already scouting the trade market to see what they can find.
The Flyers have been scouting the Calgary Flames and trade rumors are going around that they are targeting Flames forward Curtis Glencross.
Glencross, 30, netted 26 points in 40 games last season. He has 24- and 26-goal seasons on his resume, he's consistent, and he's one of the few players on Calgary's roster to play a gritty game.
The Flames are seeking a defenceman that the Flyers have a plethora of, so a deal can be worked out if Paul Holmgren can pull the trigger.
Curtis Glencross trade rumors