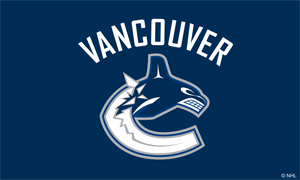 Alex Edler received a three-game suspension for checking San Jose Sharks forward Tomas Hertl in the head during a game.
The incident occurred with 14 seconds left in the second period of Vancouver's 4-1 loss to San Jose on Thursday.
Hertl was chasing the puck as it exited the Sharks' zone. The 19-year-old was leaning forward, reaching for the puck near the Canucks' bench when Edler checked him, spinning Hertl around and sending his helmet into the air.
"Edler does not hit Hertl squarely," said NHL disciplinarian Brendan Shanahan in a video explaining the suspension. "He cuts across the front of Hertl, making the head the main point of contact."