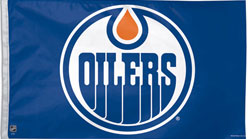 GM Craig MacTavish will wait 10 to 15 games before deciding if he needs to make a trade for a goalie. Many think Devan Dubnyk is not a #1 goalie.
St. Louis Blues goalie Brian Elliott's name has come up in trade talk. He has a salary of $1.8 million.
The Edmonton Oilers have shown a huge interest in Elliot.
The Oilers are also looking at Buffalo goalie Ryan Miller.
Edmonton Oilers Goalie trade rumors