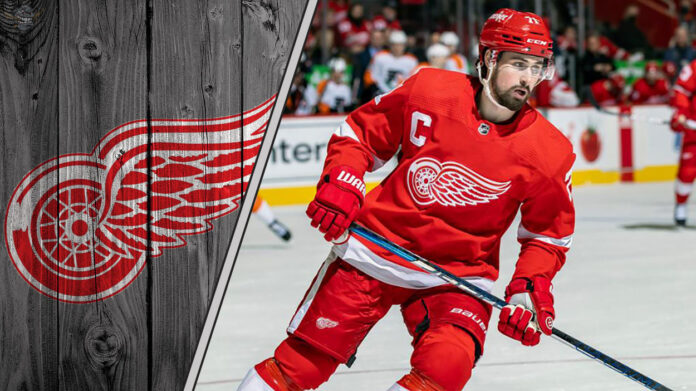 Dylan Larkin has been in the NHL trade rumors mill for a few months now and teams are watching closely on whether he will re-sign with the Detroit Red Wings or be made available for a trade in the coming weeks.
Larkin is a pending unrestricted free agent and he is looking to be paid in his next deal. Reports are he is looking at a similar contract Mathew Barzal signed with the New York Islanders.
Earlier this year, Barzal signed an 8-year contract extension with the Isles worth $72.3 million which gave the Islanders a cap hit of $9.150 million.
What is the latest Dylan Larkin rumors
The Fourth Period reports Detroit Red Wings management presented it latest contract offer to Dylan Larkin and it was rejected. It appears both sides are still far apart on the dollar amount.
Larkin has told reporters that contract talks are taking longer than expected. If no deal is worked out leading up to the NHL trade deadline, will the Red Wings risk losing Larkin for nothing in the summer?
What are fans saying about a Dylan Larkin trade
Sign up for our weekly NHL trade rumors newsletter