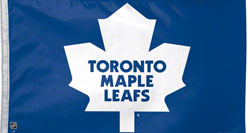 David Clarkson leaves bench during line brawl after tough guy John Scott went after Leafs sniper Phil Kessel.
Clarkson was assessed a 10-minute penalty for leaving the bench to join an altercation in the third period of the Leafs' Sunday night preseason game against the Buffalo Sabres.
The penalty carries with it an automatic 10-game suspension, though no hearing has yet been announced with NHL Director of Player Safety Brendan Shanahan.
A brawl erupted between the two teams when Sabres forward John Scott dropped his gloves and went after Leafs forward Phil Kessel.
David Clarkson Suspension