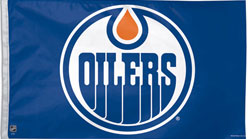 Sam Gagner will miss some time to start the season with a broken jaw.
The Oilers announced that Gagner will be out indefinitely with a broken jaw suffered in a preseason game with the Vancouver Canucks.
Gagner and Canucks forward Zack Kassian collided along the boards with Kassian's stick knocking out some of Gagner's teeth. X-ray's later confirmed Gagner had a broken jaw.
Sam Gagner Broken Jaw