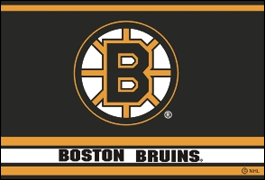 The Boston Bruins have signed forward Carl Soderberg to a three-year, $3 million, one-way deal that will run through the 2014-15 season.
Soderberg is expected to join the Bruins on Wednesday and will be eligible for the remainder of the regular season as well as the playoffs.
"We are fortunate to get a player like Carl at this stage of the season," said Bruins GM Peter Chiarelli. "I would like to thank the President of the Linkoping hockey club, Mike Helber and their GM, Johan Hemlin, in playing a significant part in allowing Carl to play for the Boston Bruins. Carl is a big strong two way center who can also play wing. We look forward to him joining our team this week."
The Swedish Ice Hockey Federation protested the legality of Soderberg signing with the Bruins but the NHL ruled that because he was released by his Swedish club, there was no issue with the contract.