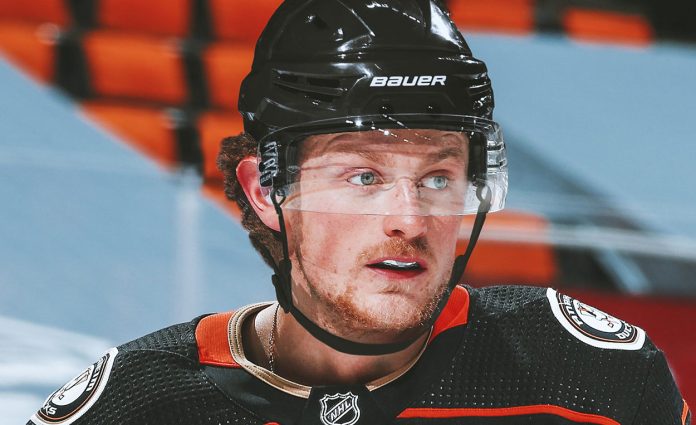 With the NHL trade rumors mill being busy the last few days with everyone wondering if Jack Eichel will be traded to the Vegas Golden Knights. The Anaheim Ducks have also entered the Eichel show.
Eric Stephens of The Athletic reports the Ducks have the salary cap space to take on Eichel's contract, they also have young blue chip prospects the Buffalo Sabres want in an Eichel trade.
Stephens went on to say, the Sabres would want one of Trevor Zegras or defenseman Jamie Drysdale for Eichel. It is believed the Ducks do not want to give up Zegras or Drysdale in a trade. The Ducks would rather give up Mason McTavish, Maxime Comtois or Troy Terry as part of a package along with draft picks.
If the Ducks want Eichel, they will have to give up one of Zegras or Drysdale along with a 1st round pick. If not, Eichel could be heading to Vegas before this weekend is over.