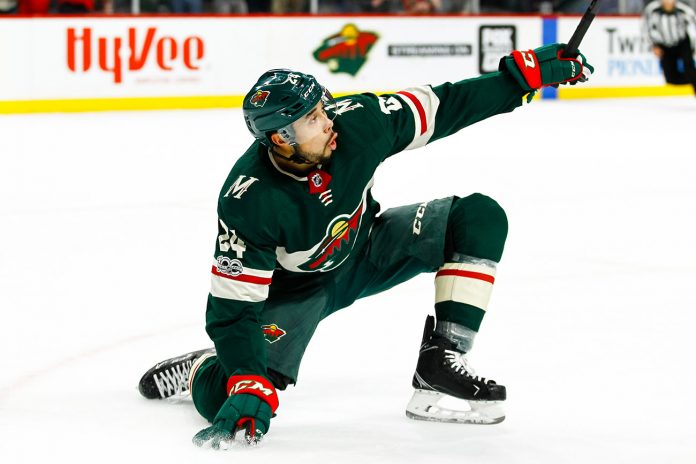 NHL.com: Tom Gulitti reports the Minnesota Wild plan to begin the season with Matt Dumba as part of an enviable top-four defensemen group that includes Ryan Suter, Jared Spurgeon and Jonas Brodin. But after Brodin signed a seven-year contract extension on Sept. 15, Minnesota has him, Suter and Spurgeon each under contract for at least five more seasons, meaning it might not be able to protect Dumba for the 2021 NHL Expansion Draft for the Seattle Kraken.
In that case, the Wild might have to make a decision before the 2021 NHL Trade Deadline about whether they should hold on to Dumba, who has three seasons left on his contract, or wait until after the season and try to trade him before the expansion draft.
In any case, Dumba will likely be traded at some point this season if the Wild are out of playoff contention.
Will the Boston Bruins make some big moves this year?
NBC Sports: James O'Brien reports that if the Boston Bruins have an off-year this year, they may look at doing a mini reboot of the team.
If the Bruins are move on from Tuukka Rask and/or Jaroslav Halak after 2020-21, maybe get something for one of them around the 2021 NHL trade deadline?
Apply similar logic to David Krejci. None of this is meant to disparage Krejci, Rask, or Halak. Instead, it's just fair to wonder if a bumpy 2020-21 season might prompt the Bruins to make some tough choices. What about supporting cast members carrying term?
Would the Bruins move on from Charlie Coyle, or maybe depth forwards like Chris Wagner or Anders Bjork? Could the likes of Craig Smith or Jake DeBrusk move, even if it would happen months after the ink dried on new contracts?
With Brad Marchand and David Pastrnak having off-season surgeries and not likely to be ready for the NHL season, the Bruins could have a slow start and look for a small reboot of the team to get some young assets or draft picks for the following year.