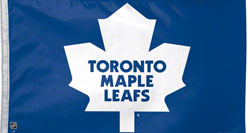 Will the Toronto Maple Leafs sign Nazem Kadri? Will he be traded?
Kadri wants to be paid like a star. Big money. Long term. Rumors around indicate the two sides aren't close to a deal.
The Leafs aren't certain what they have in Kadri, which is why they are reluctant to give him a big, long-term deal. They'd like to sign him to a bridge deal in the $2-3 million range. Kadri wants to hit a home run which will not happen until he proves himself for a few more seasons.
Nazem Kadri Rumors – Contract Talks