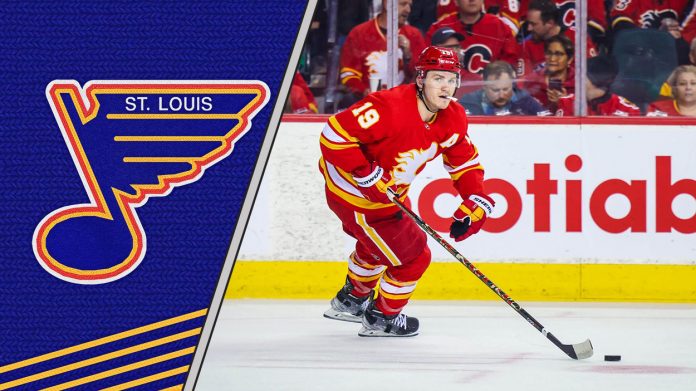 The Calgary Flames are set for a very interesting summer and free agent frenzy period. Will they be able to re-sign Johnny Gaudreau to a long-term deal? Can they re-sign Matthew Tkachuk to a new deal or will they be forced to trade him?
Hailey Salvian on The Athletic reports if the Flames can't get Tkachuk signed to a long-term deal next month, they should sell high on Tkachuk and get a big haul back.
NHL trade rumors had the St. Louis Blues interested in a Tkachuk trade earlier this year. Salvian states if the Blues and Flames discuss a trade, the Flames are asking for Jordan Kyrou, prospects such as Jake Neighbours and Zach Bolduc, and/or high draft picks.
If it does come to the Flames looking to trade Tkachuk, they asking price will be high, at a minimum they are asking for a very good, cost-controlled young player and a few first-round picks. 
Tkachuk, 24, is coming off a breakout season of 42 goals and 104 points. If nothing is completed with Tkachuk and Calgary heading into July, you can look for the rumor mill to really ramp up.
Sign up for our weekly NHL trade rumors newsletter