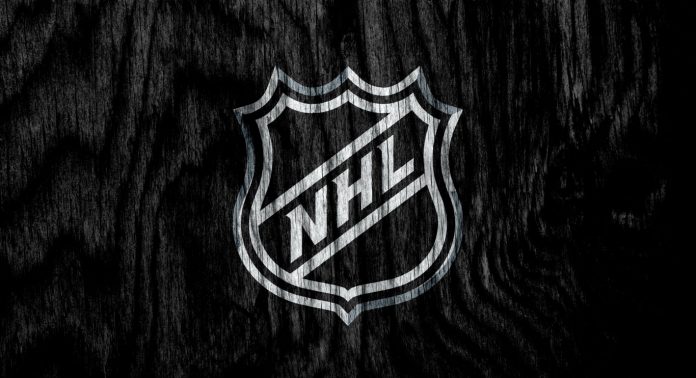 The National Hockey League is placed among the most popular sports leagues in the United States of America. Often grouped with the National Football League, the National Basketball Association, and Major League Baseball, the NHL rakes in millions of dollars annually, and has an overall net worth in the billions.
The popularity of hockey betting online is growing. In fact, online betting is growing in popularity in general. With more and more sports betting sites getting licenses and better reputations, the practice has become a huge hobby all over the world. Quite a lot of betting sites have popped up all over the world, prompting the question: "What are the best ones?" In this article, we are taking a look at the top 5 online sportsbooks for NHL bets.
BetMGM
If we were to take a look in this guide on Gamble USA, BetMGM takes the number 1 spot for the best NHL betting app. The website is available to quite a few of the states in the USA, and stands out in several ways. For one, it is among the few betting sites that have mastered the mobile live betting format. Most people today spend a huge chunk of their time chilling on their smartphones. A lot of us, even use our smartphone as a portable computer. The BetMGM staff has taken full advantage of this, to provide an excellent service for bettors who want to place a wager or two while on the go.
Not only does BetMGM thoroughly cover NHL matches and tournaments, they also put quite a bit of effort into hockey leagues from all around the world. The most notable ones are the Swedish Hockey League, the Stanley Cup, and the World Cup.
Caesars Sportsbook & Casino
The Caesars Sportsbook & Casino site is another one that will offer NHL fans what they want. Apart from an up-to-date NHL schedule, with live betting options for every match. The website supports a number of different payment options, with the most popular ones being a credit/debit card-based deposit. Users of MasterCard and Discovery will be happy to know that Caesars allow both options, as well as a number of electronic payment methods, including PayPal.
bet365
bet365 is among the most reputable and popular online betting sites. They cover a wide array of sports, whether from the United States, the United Kingdom, and around the world in general. On the American market, their most popular sports are the ones in the Major League, including of course the National Hockey League. Hockey fans will certainly enjoy betting with bet365, as the website offers quite a bit of bonuses for placing bets on any sport, hockey included.
Apart from hockey, bet365 has seen huge success when it comes to bets placed on soccer, boxing, basketball, horse racing, and a plethora of other sports.
FanDuel
With a slick, modern design, FanDuel is a great app to check out, especially for fans of the National Hockey League. American fans of hockey will have a great time on this website, especially ones who also follow other sports, like the NBA, NFL, and PGA. Simply go to the "All Sports" section, and you will find a plethora of games that you can put wagers on. Like all sites mentioned, FanDuel has a streaming option for hockey matches, during which you can place live bets, as the game is going on.
PointsBet
Lastly, we are taking a look at PointsBet. The site includes options for betting on hockey, athletics, basketball, baseball, handball and a wide array of other sports. When it comes to hockey-based wagering specifically, the website sees most success with NHL-based bets. However, they also cover the American Hockey League, the Ontario Hockey League, and even the Swedish SHL.
Tips
Whilst there is never a guaranteed way to bet on any sport, there are ways to play bets to your advantage. Only wager on teams and games you know about. Do your research. Look at game previews, check out our trade rumors page to see if you can pick up any outsider tips and knowledge.
Only wager what you can afford to lose. Betting on anything should be fun and getting skin in the game should only be there to add a bit more excitement to watching a game play out.
Conclusion
NHL betting online is on the rise. More and more gamblers are looking for ways to access a sportsbook from the comfort of their homes or on commutes through their phones. The sites listed in this article offer some of the best services when it comes to online and mobile sports betting, especially on hockey.