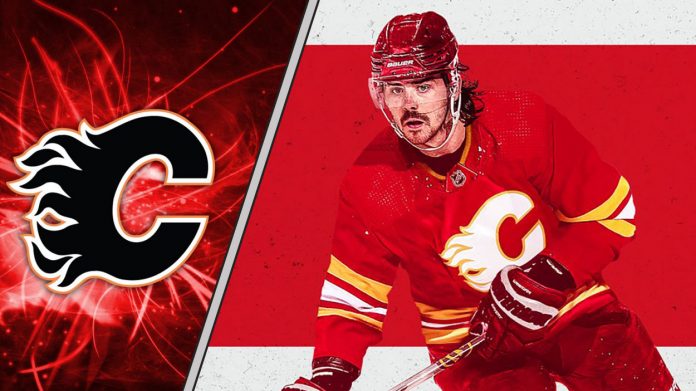 After the blockbuster trade that sent Matthew Tkachuk to the Florida Panthers for Jonathan Huberdeau and MacKenzie Weegar, most fans wondered if Huberdeau and Weegar would re-sign in Calgary?
Huberdeau agreed to an eight-year deal pretty quickly when he became a Flame, but that is not the case with Weegar.
What is being said about the MacKenzie Weegar contract?
Elliotte Friedman and Jeff Marek were discussing Mackenzie Weegar on their 32 Thoughts Podcast and Friedman reports that Weegar would like a contract extension signed before the start of the NHL season.
The Flames start their season on Thursday October 13th against the Colorado Avalanche. They will have two weeks to work on a deal. If not, the Flames will be looking at a Johnny Gaudreau situation, where he wanted no contract discussions during the regular season and look what happened with Gaudreau.
Of course, every player is different and it the money makes sense to Weegar he could very well sign a deal with the Flames during the season.
The worst case scenario is he does not re-sign, stops contract discussions during the season which would be a pretty good 'tell' that he plans to test free agency.
Sign up for our weekly NHL trade rumors newsletter