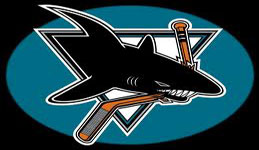 The San Jose Sharks are looking to re-tool the team. They are already not bringing back Dan Boyle and Martin Havlat (He will be bought out).
Trade rumors are going around that the Sharks are shopping Joe Thornton.
Thornton has a no-movement clause. The Sharks have not approached Thornton about trading him, but they will before the Stanley Cup playoffs are over.
Teams that need a #1 center are the Toronto Maple Leafs, Tampa Bay Lightning and the Nashville Predators.
Joe Thornton trade rumors