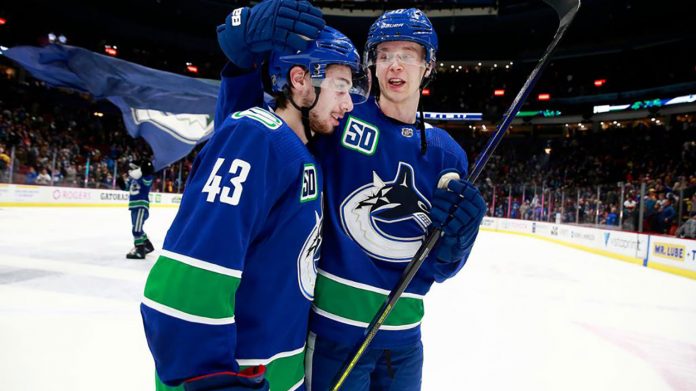 The Vancouver Canucks still have not signed Quinn Hughes and Elias Pettersson to new contracts. Pettersson can receive an offer sheet from another team but Hughes is not eligible to receive one as he has not played in enough games to qualify for one.
Vancouver has roughly $10.6 million in projected salary cap space and the only way both of them get re-signed are through a bridge deal.
There have been NHL Rumours that Elias Pettersson could receive an offer sheet. Earlier in the offseason it was reported the Montreal Canadiens and Seattle Kraken could offer sheet Pettersson. With the Habs signing Dvorak, that is likely off the table, but the Kraken could come in with an offer sheet.
The most likely scenario is the Canucks sign Hughes and Pettersson to bridge deals. The tough part will be to find a salary the players and the team can agree on.