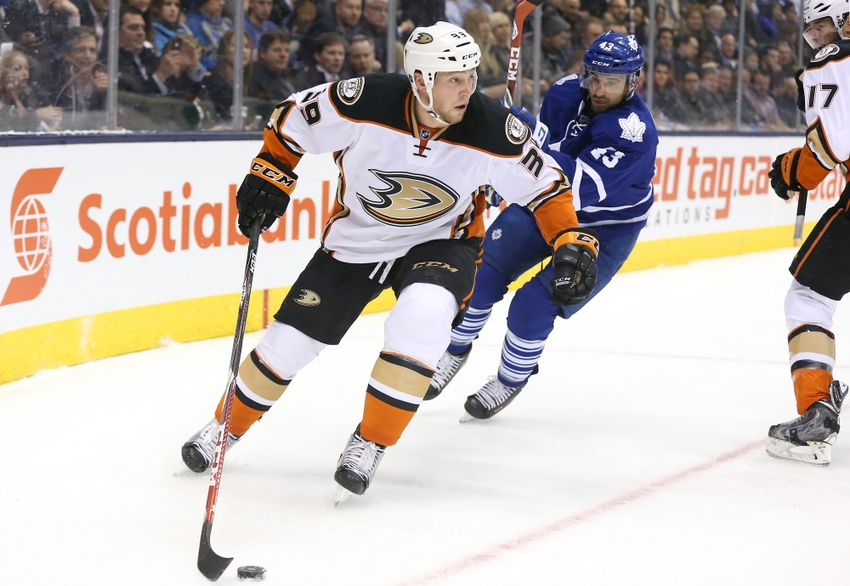 Rumors have been going around that the Toronto Maple Leafs might being back defenceman Cody Franson.
Sportsnet's Doug Maclean believes the Leafs should focus their attention on a different UFA: Anaheim Ducks forward Matt Beleskey.
"He's a guy to pursue in the off-season," MacLean told Sportsnet 590 The Fan's Dean Blundell & Co. "He's had a great year, he's a battler, he's a physical presence."
MacLean says a do-it-all forward like Beleskey could warrant a deal in the range of $3 to 5 million.
Read all the latest NHL Trade rumors by clicking here
Click here for all team salary cap information