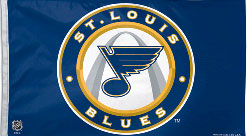 This is Jaroslav Halak's year to win or lose with the St Louis Blues. He must start the season well or risk being traded. He'll be a UFA at the end of the season.
If Halak hasn't proved to management by January that he can handle it, the Blues will turn to the trade market.
The Blues have had interest in Ryan Miller for over a year and if St. Louis's goaltending struggles they will be calling the Buffalo Sabres for an asking price on Ryan Miller.
Jaroslav Halak trade rumors