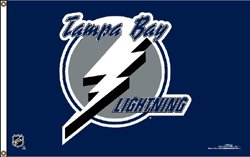 Steven Stamkos has finally recovered from his broken leg.
Stamkos, 24, tweeted the news yesterday, writing: "Just left the doctors office. Got the green light. See you tomorrow Bolts fans. Excited to be back!!"
The Lightning host the Buffalo Sabres on Thursday night.
He suffered a broken leg on Nov. 11 and has continued to rehabilitate the injury in both on- and off-ice workouts over the past months.