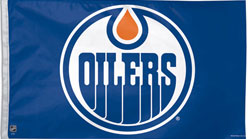 The Anaheim Ducks are interested in Edmonton Oilers forward Sam Gagner and they feel he would be a great fit for the second line center spot.
The Oilers don't really want to trade him, but they will be getting offers. He'll be a restricted free agent after next season, and will be looking for a long-term deal. He's set to make $3.2 million next season.
Gagne would like to remain with the Oilers, but management knows he'll be looking for something in the $4.5 million to $5 million range.
The Oilers would want d-man Cam Fowler in exchange for Gagne.