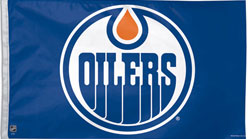 Ryan Nugent-Hopkins will miss the remainder of the season due to a shoulder injury.
The team said on its Twitter account that Nugent-Hopkins is flying to Cleveland to have his shoulder examined and that surgery is likely.
After an impressive rookie campaign, Nugent-Hopkins' numbers were slightly down this year with just four goals and 20 assists in 40 games. He had 18 goals and 34 assists in 64 games in his first season after being picked first overall by Edmonton.
"It's something I've got to look into and take of," said Nugent-Hopkins. "It's something that's been nagging at me for a couple years.
Ryan Nugent-Hopkins Surgery – Ryan Nugent-Hopkins trade rumors