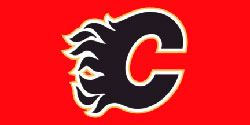 Goaltender Joey MacDonald has signed a one-year deal worth $925,000 with the Calgary Flames.
MacDonald was claimed off waivers from the Detroit Red Wings by the Flames in February.
MacDonald, a native of Pictou, Nova Scotia, has played 18 games this year with Calgary recording a 7-7-1 record, a 2.91 GAA and a .900 save percentage.
He has appeared in 119 career NHL games with Boston, Detroit, New York Islanders, Toronto and Calgary and has a career record of 38-55-0-14 along with a .903% save percentage and 3.02 GAA.
Jpes Macdonald Contract Joey MacDonald trade rumors