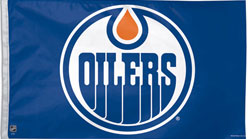 Ales Hemsky's days with the Edmonton Oilers could be coming to an end. GM Craig MacTavish isn't going to pay $5 million a season for a second line winger with world-class ability. Hemsky's knock is missing too many games due to injury.
The Oilers would be willing to pick up half of his salary to trade him. That would free up $2.5 million in cap space for the Oilers.
The Oilers will get nothing tangible in return for Hemsky. This will be a move to free up salary.
The Nashville Predators, Columbus Blue Jackets, Detroit Red Wings, Phoenix Coyotes and Winnipeg Jets would be interested with the Red Wings being the most suitable destination if they lose Valtteri Filppula to free agency.
Ales Hemsky trade rumors