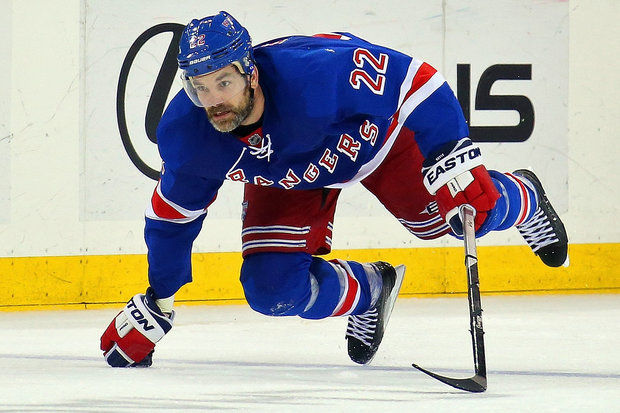 New York Post: Larry Brooks feels it is time for the New York Rangers to trade Dan Boyle. The only issue is Boyle has a full-movement clause and does he want to be traded away from a Stanley Cup contender? If the Rangers decide to bench him or cut his ice time, Boyle may consider a trade.
The Hockey News: Rumors are still going around that the Buffalo Sabres will make a trade for a goalie. The two trade partners seem to be the Calgary Flames who have Jonas Hiller, Karri Ramo and Joni Ortio. Hiller would be the goalie of choice for the Flames to trade. The Anaheim Ducks could trade Anton Khudobin to the Sabres for a draft pick.
The Score: Edmonton Oilers defenseman Nikita Nikitin will not be leaving the team and heading to Russia. Rumors had surfaced that Nikitin would return to Russia and play in the KHL, rather than opting to play in the AHL.