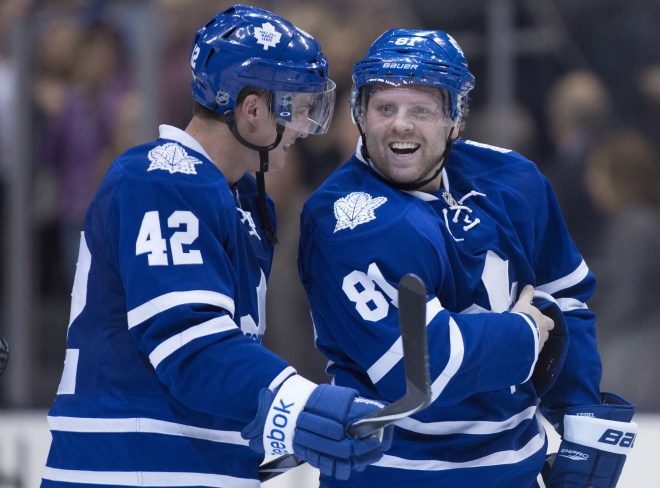 Arthur Staple: My sense on Michael Grabner: The New York Islanders shopped him aggressively and got almost no interest. May revisit moving him after July 1 free agent period.
Ottawa Sun: The St. Louis Blues made T.J. Oshie and Patrik Berglund available during the draft weekend but found no takers.
The Florida Panthers are "kicking the tires" on Chicago Blackhawks winger Patrick Sharp.
Toronto Sun: Steve Simmons says, the damage of this past season has hurt the Toronto Maple Leafs efforts to trade Phil Kessel and Tyler Bozak. Simmons claims the market for Kessel was thin, while Bozak didn't attract any interest.
The Fourth Period: Leafs/Penguins talk on Kessel has been significant. Told still ongoing. He gets $4M bonus payment July 1. Leafs willing to eat that and more
Read all the latest NHL Trade rumors by clicking here
Click here for all team salary cap information