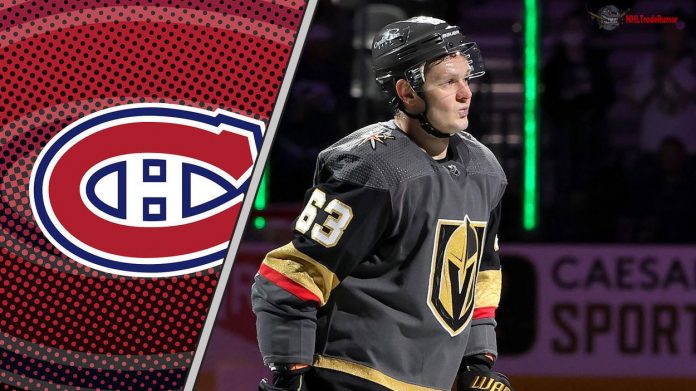 Everyone knew the Vegas Golden Knights needed to shed salary and the Montreal Canadiens were looking to trade Shea Weber's contract.
NHL trade rumors had the Vegas Golden Knights shopping Evgenii Dadonov this offseason to free up cap space to be salary cap compliant for the 2022-23 season.
It only made sense for these two teams to work on a deal. For once the Arizona Coyotes were not the spot where a dead contract lays to rest.
Weber, 36, has four years remaining on a 14-year, $110 million deal with a $7.8 million salary cap hit.
Dadonov, 33, has one more year remaining on his contract with a Habs salary cap hit of $5,000,000. He also carries over a 10 team no trade list.
Sign up for our weekly NHL trade rumors newsletter