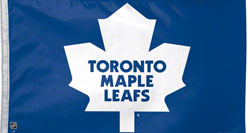 Damien Cox of the Toronto Star thinks that Tim Leiweke and the Toronto Maple Leafs will be targeting Steven Stamkos in 2016 when he could become a UFA.
If he's not re-signed before, the Leafs could be in a position to offer him a huge deal, maybe close to the 20 percent max.
If the salary cap is around $80 million, that could be around $16 million a season.
Steven Stamkos trade rumors