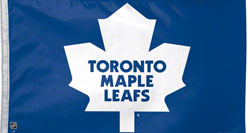 The Toronto Maple Leafs have let teams know that defenceman John-Michael Liles is available for a trade.
Liles, 32, had 11 points in 32 games last year. Liles is the odd man out in Toronto and they would love to trade him to free up some salary cap space.
Liles current cap hit is $3,875,000/year for the next 3 years.
The Calgary Flames, New York Islanders and his former team the Colorado Avalanche have interest in Liles.
John-Michael Liles trade rumors