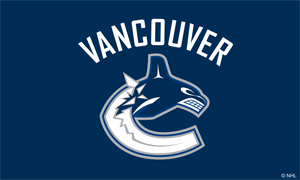 Jannik Hansen has signed a 4-year, $10 million contract extension with the Vancouver Canucks.
"It's something I wanted," Hansen told reporters after practice. "We're a good fit. I like it here. To come to a new agreement now, it makes it a lot easier on the sour days. It was something that I was hopeful that they'd be willing to do."
The new deal will kick in at the start of the 2014-15 season, so the Canucks have effectively locked him up for five seasons.
Hanson, 27, who had 10 goals and 17 assists in 47 games for Vancouver last season. He was selected by Vancouver in the seventh round of the 2004 NHL Entry Draft.
Jannik Hansen Contract